Its only when you focus on the past or the future
do you feel emotions of anxiety, depression or fear.  
When your mind is in the now,
is when all negative emotions are stripped away
and you fully appreciate yourself and life around you.
testimonials

"...Coaching & classes with James, it's like "life" challenging, fun, adventurous, & extremely rewarding.  He reminds you that living in the present is where the "prize is," and his ability to break down scripts and moments and giving me the ability to do it myself,
that's the prize and I've won, big time..."
"...Finally a class with no mind games!  James takes the mystery ...out of acting by showing you all the tools, and then encouraging you to constantly dig deeper and stay out of your own way.      ... Class continues to be fresh and I feel I'm always gaining something new. 
Each new level I reach, James finds different ways to challenge me so I  can become a stronger actor ..."

"...Jimbo is a great coach, teacher and even a friend.... He can make you laugh at any time, but encourage you like no other.  Working with him has definitely made me a better actor and I'm having the results that are proving it, even more..."
Guest Starring Arcs on "Jane the Virgin, Switched at Birth, The Player, and Blind Spot"
WInner BEST ACTOR @NBC/UNIVERSAL Film Festival
(voted on by Current Producers/Directors/Casting Directors @NBC/UNIVERSAL)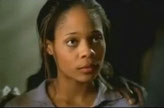 "...I lovingly call James the "actor whisperer" with  his amazing ability to interpret what's on our minds.  Helped teach me how to make wiser, more effective, grounded choices that are personal and unique to me.  With James, I saw and felt immediate changes in my work.   His confidence and positivity are contagious!!..."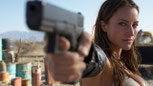 "...James just rocks. He's helped in nurturing my strength as an artist and a professional "

"...James's extensive first hand knowledge of the business combined with his unflagging passion for the work make him a truly inspirational teacher..."
"...James doesn't just coach....he lives with you in the moment of truth, the moment which changes everything, he defines being alive.  Well, actually, he coaches like Tiger Woods plays golf ...perfectly!!..."

"... a great guy, an honest man, a really cool mentor... James has guided me in my success..."

   " James is not only an amazing actor  but he's an amazing coach.  
His is the only class that I feel has been worth my time, money,
and effort - it feels right.  Every class with James feels, like a
private coaching..."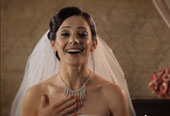 2016:  Just booked a lead in an Australian Film
"You're more than a teacher James, you inspire and motivate as you teach. Actors really need that, especially in LA when most of us are going for big dreams while distant from our friends and family - the people who usually help to keep us on track!   "

Click on Abbey's Photo and watch current episodes of her on the
Australian Web Series "i luv u but "
Hang out with some of the actors that have studied and coached with James :)