Welcome to James Reese Studios ... Where Actors Succeed
James Reese Studios Receives 2019 Best of Santa Monica Award

+ James Reese Studios + 
Has been an encouraging & positive environment for artists for over two decades.
The actors who have worked with James have created successful careers in Film + Television + Commercials + Theater + Stand Up + Music.
Receiving Acting Nominations for Oscar's, Emmy's and Screen Actor Guild Awards.
"We "Act" because we are passionate, we are interested in the human condition, for the complete joy of it, and because we are storytellers that want to share our gifts. 
The "Business" demands that we are prepared, relaxed, and fully confident at every turn.  Much like Olympic Athletes, we "Actors" must train smart & consistently so when an opportunity is in front of us we have the presence of mind to succeed.
James' ongoing classes provide a venue for developing methods while applying authentic self awareness to the technical craft of acting. Incorporating all acting methods, practical tools, & with simple applications for achieving your goals."
                                            + James Reese
+ Our main focus is on Film and TV in every aspect. 
Including - +Technique, + Auditioning + Cold Reading , + On Camera,
 + Script Analysis, + Relaxation, + Life in this Moment, + Your Personal Brand and more. 
"Art is the elimination of the unnecessary." - Pablo Picasso
"For us, there is only the trying. The rest is not our business." -  

Super Proud of the Extraordinary Multi-Talented Dave Kessler
Johnny Depp plays celebrated U.S. photographer W Eugene Smith in the true-story thriller that pits Smith against a powerful corporation responsible for poisoning the people in Minamata, Japan in 1971. It's based on the book by the photographer and his wife Aileen Mioko Smith, written for the screen by David K. Kessler
  David K. Kessler (screenwriter) for Film Starring Johnny Depp "Minamata"
+ quotes:
" ... I feel very lucky to have had the chance to grow under the guidance of James. His coaching helped me stand in my power, take the tools, and learn how to use them to give strong, memorable performances. He is passionate about the craft of story telling and the feeling is very contagious. He genuinely cares for the growth of his students, not only as an actor, but as a person. He encourages us to be a community of people who help and cheer for each other. James made me realize the secret to becoming a great actor is focusing on the power of standing up for the many stories that are being and in need of being told.
It changed my perspective of approaching my craft and significantly transformed my work..."

+ 2020 - Lost Girls: Angie's Story

Freeform - Grown-ish
CBS - All Rise, NCIS: LosAngeles,
"...As an actor, I have found that finding the right coach is not an easy task. It requires compatibility, relatability, and a true sense of direction from the coach to the artist. James is easily all those things put into one..."
+ 2020 Finished Filming NETFLIX  "A Week Away" A New Musical Movie
 & in the up coming  Adam Sandler Film 
SERIES REGULAR on Disney's  "Bunk'd"  +
Recurring - NBC's "Champions" + Film + "Canal Street"
"...I am so thankful for everything that James has done for me in my acting career. And extremely happy that I have a teacher-coach I can trust and be myself around...  "YES, I can honestly say I have the best teacher ever..." I have learned the most and had the most fun in James' class!"
+ Host: CBS Series "LOVE ISLAND" 2019
+ Series Regular - "Meet the Browns",  + ABC Family's "Greek",
+ Film: "The Ugly Truth" + Multiple National Commercials +
          Influencer + SnapChat + Instagram.

"...The Best Acting Lesson(s) I have had with James
- are always about learning & trusting to let my guard down"
+ Singer, Writer, PopStar - Savage Garden +
NEW ORIGINAL   BROADWAY MUSICAL  COMING SOON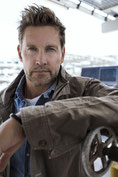 "...as a working actor, James is the perfect weapon. His character study in coaching is unparalleled, along with his passion and precision of the details, make working with him, honestly, a true pleasure"
+ Actor, Writer, Producer - Director +
           Multiple Series & Films

"...So many of us actors have received a gift we're not certain how to use.  James continues to teach me to wield my own gifts with great skill, confidence, and a commanding force..."

+ Series Regular - CBS' & David Mamet's "The Unit",
+ Recurring -  +NBCs - Law & Order: SVU,  + CW's The Flash, +   NBC's Hannibal, +
12 Monkeys Series, + Hemlock Grove, + Supernatural, + Caprica, + XIII
"...Vague, generalized acting finds its 'antidote' in James Reese. He never fails to detect falsity, and doesn't let any of his actors get away with a single non-specific moment in their work. His coaching is a litmus test for authenticity..."
+ Recurring - SERIES REGULAR on FOX's  "Minority Report,"  + 
AMC's "Mad Men, + Without a Trace,  +
                       Terminator: The Sarah Connor Chronicles, +  Law & Order: Criminal Intent
"...I wholeheartedly admire James' dedication to this art form.  And believe me, he is a master of it's domain.  I express my full appreciation for it all."
+ Series Regular - ABC's "...Life as we know it", +  "Veronica Mars" ,
+ Series Regular - ABC's "Private Practice" "Glow" 

+  Film:  "The Help", "Up In the Air"....


"James is genius in the art of teaching acting, he always finds the best jewels in the script within seconds. His instincts, understanding of the character's psychology and knowledge is priceless. Coaching with him makes difficult sides easy and fun. Not to mention what a gifted artist he is himself."
 Yaniv Rokah
+ james' actors have appeared in:
+ Minority Report (Series) , Oz: The Great & Powerful, Masters Of Sex, Mad Men, Southland, VEGAS, The Notebook, Chuck,  World War Z,  HBO's -Entourage, FX's - Damages, NBC's Conviction, The Mentalist, Criminal Minds, C.S.I.: Miami/New York/Vegas, THE OFFICE, Studio 60 on the Sunset Strip, Roger Dodger, The Assassination of Richard Nixon, ABC's Notes from the Underbelly, Road to Perdition, FX's -The Shield, Fox's -That 70's Show, CBS's - Without A Trace, NBC's - Will and Grace,  M.O.W. Saving Jessica Lynch, NBC's - American Dreams, ABC's -Desperate Housewives, I Wanna Be A Soap Star, English as a Second Language, Passions, Curb Your Enthusiasm, NBC's - Scrubs, Fox's - The OC, CW's - Gilmore Girls, MD's, DA's, NBC's - The WestWing, NBC's - A.U.S.A., Back to You, WB's - Dawson's Creek, Monk, ALIAS, She Spys, CBS's - King of Queens, Pilot - Silver Lake, America's Next Top Model, The Stepford Wives, FX's- Nip/Tuck, Medical Investigation, Jonny Zero, HBO's - Big Love, Cheaper by the Dozen, One Life to Live, Days of Our Lives, General Hospital, MySpace Webisodes/NBC  'Quarterlife',  Ocean's 13,Transformers II, The House Bunny, Pushing Daisies, Chuck, HEROES, and many, many more.+
Success
Occurs When Your DREAMS
Get BIGGER
Than Your EXCUSES!